As You therefore, have received Christ Jesus the Lord, so walk in Him, rooted and built up in Him and established in the faith, as you have been taught, abounding in it with thanksgiving. Colossians 2:6
Over the years I have had family and friends who have taken trips to the Holy Land. I always marvel at their pictures and wonder what it would be like to walk where Jesus walked. I recall seeing a video on Facebook of gospel singer,  Karen Peck standing at the tomb of Lazarus and singing her popular gospel song, Four Days Late. I can only imagine what it would have been like actually being there in person to experience that moment.
As we walk through the Season of Lent, I think about the places Jesus visited and taught as he began to make His journey to the cross. I think of  the streets where He walked and place my feet in the very spot He placed His footsteps as He healed and told people  they have a God who loves them.  Then to put my feet on the path He  took to  Golgotha. I can only imagine what one experiences as they look at the hill where our Savior took on the sin of mankind so that man can have eternal life.
Going to the Holy Land is on my bucket list. I understand that once you have experienced being where Jesus walked that you never read the Bible the same way again. I don't know if I this bucket list item will ever be marked off and that is okay.
You see, I may not get to the Holy Land to walk where Jesus walked but because I have invited Him into my heart and life. I get to walk with Him every day.  This daily walk starts when I rise up in the morning and I invite Him into my day. He walks beside me in all that I do. He not only walks with me but He talks with me in my quiet time and through study with others and daily life experiences.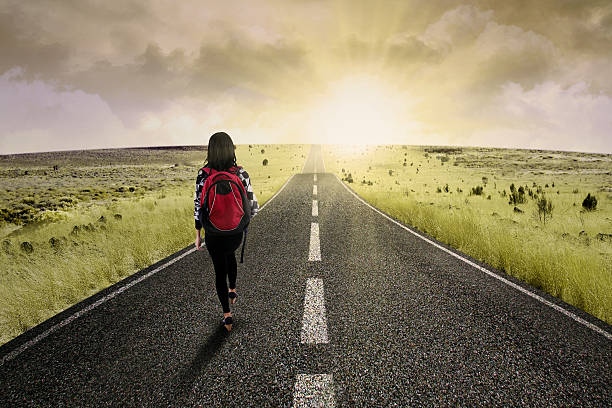 Though I may not make the journey to the Holy Land, I know without a doubt that I am on a journey that is far  greater. It is the journey to the place where it won't be where Jesus walked. But the journey will take me to the place where I will stand in His mighty presence and stand right before Him. I won't walk where He walked but I will be on the streets of gold where He is walking and reigns forever. Oh, how my heart leaps for joy!